We are a results driven digital agency in Reading focused on web design, digital marketing and social media management.
Ready to discuss your Project? Talk With Us Today
Social Media Marketing and Management
Don't reinvent the wheel, enjoy the ride instead. With so many marketing companies making big and bold claims when it comes to Digital Marketing the truth is, like with everything else you either know how to do it or you don't.
We won't sell you elaborate plans and ambitious goals. Our marketing process is simple, we don't sell products you don't fully understand or need. We help small and medium business with online marketing services to get them the exposure they need. Don't pay for what you don't need. Cite Media can help you with social media marketing, social media management, PPC campaigns, email marketing, online reputation management and web design.
Is Social Media Marketing for me?
Gone are the days where you could sit on the first page of Google and reap rewards. If your business is not using social media to attract new business then you are doing it all wrong.
When we ask small business owners for their Twitter or Facebook address and they tell us why would I put my business on there or I don't see the point we feel like we are wasting our time here. The truth is majority of your perspective clients use one of the popular social networks and by not engaging that audience you are losing out.
We help SMEs with social media and digital advertising – ensuring we give our clients the best solutions possible to help them achieve their online marketing goals.
IT Support Services
Remote and on-site it support services
Logo Design Services
Be noticed – be bold. Let's see if we can help you with your brand
Ready To Go Websites
Need it quick – like "yesterday"? We can do it with our pre-made layouts and templates
Web Design
Bespoke web design services for SME's.
Search Engine Optimisation
Having a web site is just a first step in this big cloud. Let us help you rank higher.
Web Site Hosting
We build it – We host it – We optimise it.
How responsive is your website?
Let's go fully responsive. Cite Media creates beautiful websites that are not only visually appealing but responsive too. Your site design will look fabulous on different devices including mobile phone, tablet, and different web browser window sizes.
Responsive Web Design
Our responsive websites adapt the layout to the viewing environment by using fluid, proportion-based grids, flexible images, and CSS3 media queries.
Hours spent reading Google's mind
Coffee cups consumed today
Social media, marketing and design services we provide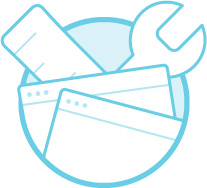 Lorem Ipsum Dolor
Donec at euismod nibh, eu bibendum quam. Nullam non gravida purus, nec  eleifend tincidunt nisi. Fusce at purus in massa laoreet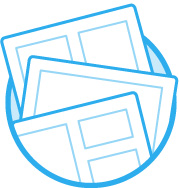 Donec at euismod nibh, eu bibendum quam. Nullam non gravida purus, nec  eleifend tincidunt nisi. Fusce at purus in massa laoreet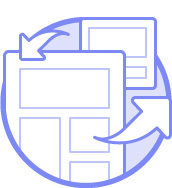 Donec at euismod nibh, eu bibendum quam. Nullam non gravida purus, nec  eleifend tincidunt nisi. Fusce at purus in massa laoreet Lorem Ipsum Dolor
Donec at euismod nibh, eu bibendum quam. Nullam non gravida purus, nec  eleifend tincidunt nisi. Fusce at purus in massa laoreet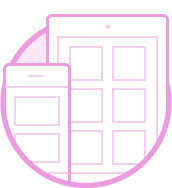 Donec at euismod nibh, eu bibendum quam. Nullam non gravida purus, nec  eleifend tincidunt nisi. Fusce at purus in massa laoreet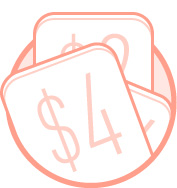 Lorem Ipsum Dolor
Donec at euismod nibh, eu bibendum quam. Nullam non gravida purus, nec  eleifend tincidunt nisi. Fusce at purus in massa laoreet